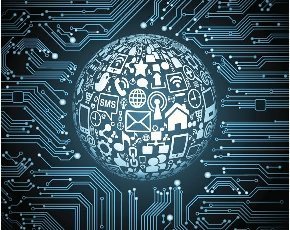 Panelists: Pete Brown, G. Andrew Duthie and Kendall Miller
Topic: Panel Discussion on the Internet of Things
RSVP: Meetup
Location:Heavy Seas Alehouse
1300 Bank St‎
Baltimore, Maryland 21231
Date: Wednesday, March 25th, networking begins at 6:30
Abstract:
The market for Internet of Things (IoT) is expanding at astonishing speed and there are plenty of enthusiasm and euphoria in industry about its enormous prospects. This panel discussion attempts to explore business opportunities and challenges in IoT. Internet connected devices are being touted from door knobs to smoke detectors, cars, baby diapers, health monitors, etc. with new products coming to market in rapid successions. As IoT is transforming the business landscape and creating enormous opportunities worldwide, are wondering if the excitement about IoT is a flash in the pan or a pathway to the future? What are the killer apps, challenges, and roadblocks? What does an explosively growing IoT market means to at SW dev's career? What and where are job opportunities? What area of IoT is the most promising for employment? What areas are ripe for innovations and development of products and services? What pitfalls to avoid? What opportunities to pursue?
The panel will attempt to answer these and other important questions as much as time would allow.
There is will most likely also be a demo of hardware, from .NET Microframework boards programmed with Visual Studio, to Arduino-compatible devices and even devices running JavaScript. If you love blinky lights, motors, and other fun hardware mash-ups, then this meeting is for you.
Bios :
Pete Brown is a PM on the TED Engineering Engagement team at Microsoft. He focuses on the Internet of Things, XAML and .NET, and creative applications for amateur and pro musicians. He loves to work on code for microcontrollers and embedded devices, especially if they blink and make noise.
G. Andrew Duthie is the chief consultant for Devhammer Enterprises. Andrew is a consultant focused on helping clients meet their business goals through software. Andrew is also a trainer and writer with more than 15 years of industry experience, including nearly 10 years as a Technical Evangelist for Microsoft's Mid-Atlantic States district.
In addition to his work in software development, Andrew enjoys the world of hardware experimentation, including developing for Kinect and .NET Gadgeteer, mBed, and Arduino, to do everything from blinking LEDs and making strange noises, to flying a helicopter with his bare hands.
Andrew can be reached through his blog at http://devhammer.net/.
Kendall Miller is one of the founding partners of Gibraltar Software, an Independent Software Vendor (ISV) that develops & markets commercial applications for .NET developers Before starting Gibraltar Software, Kendall worked for multiple startups leading their technology development from beginning through profitability.
Kendall has a B.S in Computer Engineering from the University of Illinois, Urbana-Champaign.